---
Senior Staff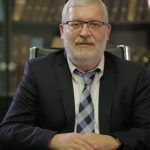 Eli Paley, an alumnus of the Chevron Yeshiva, is owner of Mishpacha Media Group and publisher of the Mishpacha weekly magazine for the haredi and Dati sectors, in Israel and abroad, in Hebrew and English. He is a businessman and social activist, and is chairman of the Paley Family Foundation which supports and promotes Torah centers and social initiatives in the haredi community. He is a member of the Jewish Funders Network and is active in several philanthropic organizations.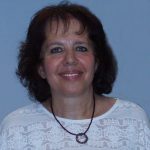 Nitsa (Kaliner) Kasir
Vice Chairman
Nitsa (Kaliner) Kasir was head of the labor market and social policy divisions of the Bank of Israel's Research Department. She has over thirty years' experience in social and economic research and extensive experience in working with policymakers and various entities in Israel and abroad. She is a board member of the Israel Forum for Diversity Hiring, is a member of various policy committees, and headed the committee on economics and employment in the Elalouf Committee. She volunteers in various fora advancing social issues.
Show more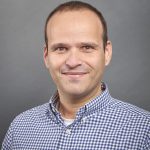 Served as an advisor to the director general of the Prime Minister's Office & the Head of National Projects in the Office. Before entering the public sector, Roy worked as the deputy director generaland as a senior teacher at HighQ
Show more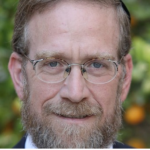 Yitzchak Pindrus
Senior Fellow & Managing Director
Yitzchak Pindrus is an alumnus of Yeshivas Aderes Eliyahu in Jerusalem's Old City. He serves as the director of MATI Jerusalem Business Development Center. He is former mayor of Beitar Illit and former deputy mayor of Jerusalem.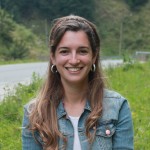 Hila Aftergut
Managing Director
Hila holds a BA in economics and management from the Open University. She is former deputy director of Mishpacha Magazine, English edition. She is a member of the Jewish Funders Network and the manager of the Paley Family Foundation which supports and promotes Torah institutions and social initiatives in the haredi community.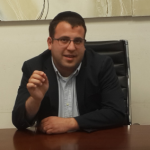 Yehuda Nachshoni
Managing Director
Yehuda Nachshoni is CEO of Mishpacha Media Group and Mishpacha weekly magazine. He is a member of the presidium of the Israel Press Council and a member of the Tel Aviv Journalists Association.
---
Researchers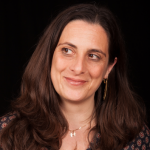 Shlomit Shahino-Kesler
Chief Researcher
Shlomit earned her doctorate in political science from Hebrew University, in the presidential merit scholarship program. She is a Founding Member of the Agora Policy think tank and former research coordinator at the Mandel Leadership Institute's Senior Civil Service Program. She has served as academic mentor to students at the Hebrew University and Sapir College.
Show more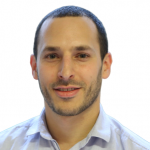 Assaf Tsachor-Shai
Senior Researcher
Assaf holds a triple-major BA in philosophy, economics and political science and is presently an MA student at the Hebrew University's public policy and economics honors program. Previously he served as research assistant at the Bank of Israel's Research Department. He has an impressive background in working with youth, particularly youth at risk.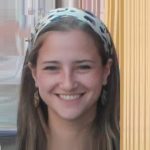 Yehudit Miletzky
Senior Researcher
Yehudit holds an MA in social-organizational psychology from the Hebrew University and a BA in psychology and Middle Eastern studies. Previously she served as an organizational consultant for the Tzofnat Institute. She is a group facilitator and develops training programs for organizations and institutions.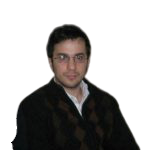 Eliyahu Berkovits
Researcher
Eliyahu is an alumnus of the Mir Yeshiva and Ateres Yisrael. He holds a BA (with honors) in the humanities, an MA in Jewish studies from the Hebrew University, and is currently completing his doctoral research in Jewish studies. Previously he served as research assistant in Hebrew University's faculty of law.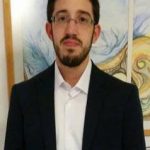 Shaked holds a B.A. in philosophy, economics and political science From the Hebrew University. He is a graduate of Yeshivat Maaleh Gilboa and was involved in Nova, a nonprofit organization that provides strategic consulting to third sector organizations.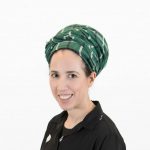 Devorah Feldman
Researcher
She holds a Bachelor of Arts degree in English from Jerusalem College and a Master of Science degree in Information Science from Bar Ilan University. Engages in qualitative research and academic support at the Jerusalem College and independently. Director of the Haredi Women Graduate Forum 'Keren Tikva'.
---
Fellows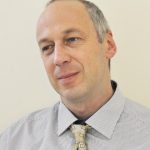 Dmitri Romanov holds a doctorate in economics from the Hebrew University. He worked as an economist in the Income Departmet in the Ministry of Treasury and in the research department in the Bank of Israel. From 2005 - 2015 he served as the chief scientist at the Central Bureau of Statistics. Since 2017 he serves as data scientist for Monday.com and teaches at Rupin Acadmiic Institute.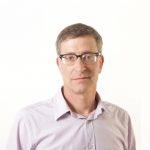 Yoram Margalioth
Senior Fellow
Yoram Margalioth, full professor, Tel Aviv university faculty of Law. Specializes in Taxation and Tax Policy (Public Finance). Director of the Law and Philanthropy Institute. Taught at Harvard, NYU, Northwestern, Monash, Toronto and NUS. Teaching the first Coursera course (MOOC) in law in Israel. Published over 60 papers, in leading academic journals in law and in economics, in Israel and abroad.
Show more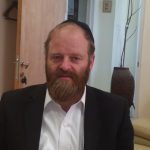 Yisrael Tick is an alumnus of Yeshivat Nachalat David, and holds a BA in Education. He has served as head of the education division of the Beitar Illit Municipality for some fifteen years. Previously he served as chairman of the public committee of the Ministry of Education and the Jerusalem Municipality to assess the city's special education system. He has extensive experience in consulting and developing educational systems in cities and local authorities as well as contending with youth on the fringe and their placement in suitable educational frameworks.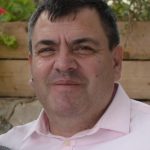 Avraham Zilberman
High-Tech
Avraham has 30 years of experience in developing complex software systems and technology training for various populations. He owns the Double O. Didactics consulting firm, which specializes in training and human resource development for the high-tech sector. It also provides software development for large companies in various sectors including: finance, public and private. He served in the academic reserve of the Navy's computer unit. He consults on several large-scale projects related to finance, smart cities and data.
---
Office Management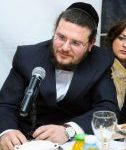 Yisrael Yoskowitz
Special Projects & Partnerships
Yisrael is the Chairman and CEO of Tikva Ledorot, a nonprofit organization dedicated to assisting couples dealing with infertility. He also serves as a political commentator in the Mishpacha magazine. He has experience in leading organizations and companies. In the past he served as CEO of Mamad and established a forum of industry leaders committed to integrating Haredim in the workforce.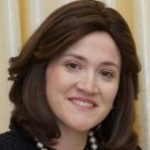 Yocheved Gottesman
Director of External Relations & Partnerships
Yocheved, a native New Yorker, has eight years of experience in nonprofit development and management. Through grant writing and PR expertise, she has helped secure funding for organizations dealing with: children with special needs, Haredi employment, women's empowerment and girls from troubled backgrounds.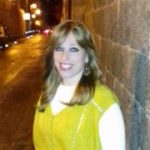 Lea Dambeck
Office manager
Leah holds a degree and rich background in education. In the past she has coordinated projects related to kiruv and Jewish identity in Israel and Diaspora.