---
Management and Stuff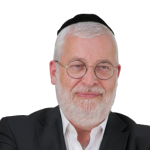 Eli Paley, an alumnus of the Chevron Yeshiva, is owner of Mishpacha Media Group and publisher of the Mishpacha weekly magazine for the haredi and Dati sectors, in Israel and abroad, in Hebrew and English. He is a businessman and social activist, and is chairman of the Paley Family Foundation which supports and promotes Torah centers and social initiatives in the haredi community. He is a member of the Jewish Funders Network and is active in several philanthropic organizations.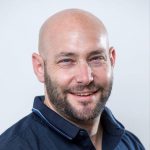 בעל ניסיון עשיר של 14 שנה בהובלה ופיתוח פרויקטים כלכליים ותשתיתים בתפקידו כסמנכ"ל כספים ופיתוח עסקי, וכממלא מקום מנכ"ל ברשות לפיתוח ירושלים. בעשייתו הרבה ניהל פרויקטים רבים פורצי דרך בתחומי הכשרות ותעסוקת חרדים בירושלים.
כמו כן, כיהן בעברו כמרצה בבית הספר למדיניות ציבורית של האוניברסיטה העברית, כמנהל תקציב ורגולציה בחברת בזק בינלאומי, וכרכז באגף התקציבים במשרד האוצר.
בעל תואר ראשון ושני בכלכלה ומנהל עסקים מהאוניברסיטה העברית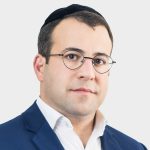 Yehuda Nachshoni
Managing Director
Yehuda Nachshoni is CEO of Mishpacha Media Group and Mishpacha weekly magazine. He is a member of the presidium of the Israel Press Council and a member of the Tel Aviv Journalists Association.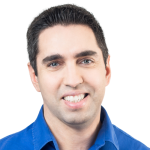 Dr. Eitan Regev
VP Data & Research
Dr. Eitan Regev is an economist who is regarded as a leading expert in research of the Ultra-Orthodox economy in Israel. He holds a PhD in Economics from the Hebrew University – where he also teaches Macroeconomics. Eitan's research encompasses a variety of fields, including the ultra-Orthodox economy, labor productivity, optimal taxation, vocational training, higher education, and the Israeli health system.
Prior to joining the Haredi Institute, Eitan served as a research fellow at the Israel Democracy Institute and as a senior researcher at the Taub Center. He also worked as an economist in several government offices, including the Ministry of Health's budget division. In 2016 Eitan conducted, for the Council of Higher Education, the quantitative evaluation research for the Five-year plan to integrate Haredim in Academic Studies.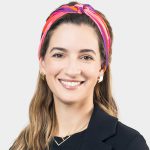 Hila Aftergut
Managing Director
Hila holds a BA in economics and management from the Open University. She is former deputy director of Mishpacha Magazine, English edition. She is a member of the Jewish Funders Network and the manager of the Paley Family Foundation which supports and promotes Torah institutions and social initiatives in the haredi community.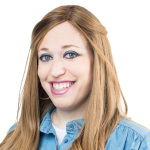 Lea Dambeck
Office Manager
Leah holds a degree and rich background in education. In the past she has coordinated projects related to kiruv and Jewish identity in Israel and Diaspora.
---
Haredi Fellows Division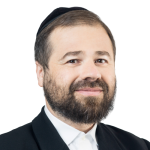 Meir Hirshman
Haredi Fellow - Municipal & Media
Graduate of Ponovezh Yeshiva.
Served as Deputy CEO of Beitar Municipality, publisher of Bakehillah newspaper, and senior assistant to Deputy Welfare Minister the late Rabbi Avraham Ravitz.
Currently Meir serves as chief editor and comptroller of a major Torah literature project in Machon Yerushalayim and as a guest commentator on Haredi radio stations on political and social issues.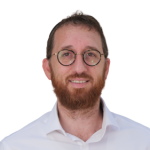 Yitzik Crombie
Haredi Fellow - Employment
Yitzik Crombie is a Haredi HiTech entrepreneur. Yitzik Lives In Kfar Chabad, a small village of Haredi people next to Ben Gurion airport, with his Lovely wife Efrat and their 5 children.
In early 2017, Yitzik established Bizmax - an innovative business center for Haredi men in Jerusalem. Bizmax is run in collaboration with the Kemach Foundation, the Jerusalem Development Authority, and the Achim Foundation. The Bizmax Business hub serves as a community and business center that caters to the Haredi community. The hub's goal is to cultivate and nurture self-employed individuals, business owners, and entrepreneurs, and help them bring their businesses to the next level of success and productivity.
Prior to Bizmax, Yitzik was the founder and CEO of iSale a start-up company that provides a mobile guided selling platform, aligning field sales with the company's objectives, by supplying the Salesperson with the crucial sales-related information and transaction support, increasing sales efficiency and closure rates. iSale was acquired by ExecuTech (2016).
Prior to iSale, Yitzik worked as a manager of several Hi-Tech companies, and was the Co-founder of the Haredi Hi-Tech forum and a Co-founder and Managing partner at the Beney-Braq incubator.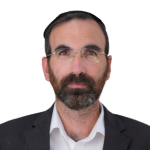 Bentzi Rakow
Haredi Fellow - Housing
Graduated Beth Medrash Elyon of Bnei Brak and Yeshivat Mir in Jerusalem.
He holds an M.A. in public policy and city planning from the Urban Studies Institute at Hebrew University and a B.A. in government administration and law from the Academic Center for Law. He has extensive experience and knowledge in the area of engineering and construction as well as local authorities, garnered from many years' involvement in the social and public sphere.
He is the owner and CEO of Avnei Shalem, an engineering and construction management firm.
He researches strategies in engineering, housing and urban planning in the Haredi community.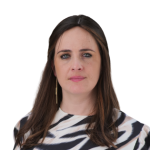 Tamar Paley
Senior Fellow - Health
Tamar has a master's degree in business administration and specializes in health systems and pharma BA in Health Systems and Tourism from Hadassah College.
She has about 20 years of experience in a variety of positions in the health system.
Currently, Tamar is the director of community relations at Hadassah Medical Centers.
She is also a member of a task force advising the police on the ultra-Orthodox sector.
She is a lecturer in the Medical Secretariat course at the College of Management.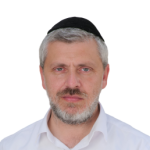 Noach Paley
Haredi Fellow - Youth in Risk
---
Research and Data Division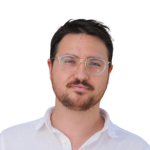 Elia Yakin
Data Sceintist
Elia holds a master's degree in economics from the joint program of the Hebrew University and Tel Aviv University.
Works as a researcher in Pareto Group and previously worked in the Chief Economist Division in the Ministry of Finance.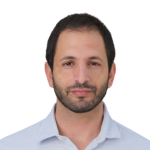 Master's degree in business and a bachelor's degree in biotechnology.
currently advises government ministries, authorities and associations in the field of data-driven decision-making.
Established the volunteer project "gveret im Salim" in the Mahane Yehuda market.

Noa Elharar
Project Manager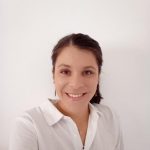 Estefani Brasil
Data Researcher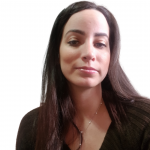 Daniel Ben-Yehuda
Researcher
סטודנטית לתואר שני בבריאות הציבור במגמת ביו-סטטיסטיקה ואפידמיולוגיה באוניברסיטה העברית. חוקרת במסגרת התזה את הקשר בין זיהום אוויר להתפתחות הילד. בוגרת תואר ראשון בהפרעות בתקשורת מאוניברסיטת תל אביב.
---
Policy Planning Division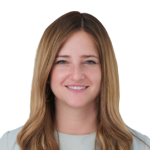 Yehudit Miletzky
Senior Researcher - Employment
Yehudit holds an MA in social-organizational psychology from the Hebrew University and a BA in psychology and Middle Eastern studies. Previously she served as an organizational consultant for the Tzofnat Institute. She is a group facilitator and develops training programs for organizations and institutions.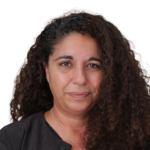 Roni Barboy
Senior Researcher - Municipal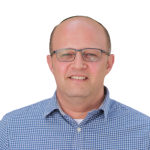 Dr. Shai Stern
Senior Researcher - Housing
Shai is an associate professor at Bar Ilan University law school.
He specializes in property law, zoning and planning law, and the legal construction of space.
Shai investigates the political, legal, and spatial aspects of the relationship between the liberal state and illiberal communities.
He has published over 30 papers in leading academic journals in law, sociology, and planning, both in Israel and abroad.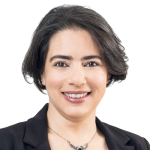 Dr. Tamar Berenblum
Senior Researcher
Tamar Berenblum holds a doctorate in criminology from the Hebrew University. In recent years, Tamar has served as Director of Research at the Cyber Center in Hebrew University's Law Faculty and as Co-chair of the Cyber Crime Working Group in the European Society of Criminology. She is a research fellow at the Research Center for Cyber, Law and Policy at Haifa University; at the NSCR Research Institute in Holland; and at the Research Based Policy Center for Cyber Security in University of Georgia, in the U.S.
In addition to research in the area of cyber, Tamar is involved in several studies in the area of victimology, juvenile delinquency, human rights and linguistic accessibility to law.
Tamar is involved in teaching and providing academic mentorship for students at Hebrew University; the Herzliya Interdisciplinary Center; College for Management and Business in Ramat Gan; and Ono College.
She also serves as a public representative in the Prison Release Committee and volunteers in several organizations including "Bishvil Hadror", which assists families in crisis and "Matzilot Mazon", which promotes food security and prevents food waste.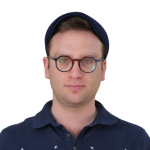 Dov has finished with distinction his dual disciplinary BA in Psychology, Sociology and Anthropology from Bar Ilan University.
during which he has set his research field as sociology of religion and sociology of Modernity and the self.
Under this capacity he has engaged as research assistant in the department, and currently is during his MA degree in Anthropology and Sociology in Bar Ilan University.
Dov's current research focuses on social psychology in the Haredi society for his thesis.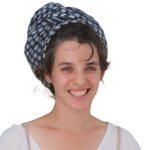 Shany Zussman Efrati
Research Assistant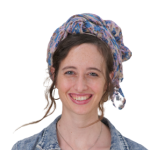 Yifat Mansbach-Shapira
Research Assistant
MA in Conflict Research, Management and Resolution, Hebrew University. BA in international relations and Islamic and Middle East studies, Hebrew University. A group moderator in Gesher - an organization which works to promote coexistence between the various groups in Israel for a common future for Israeli society and the Jewish people.
Her dissertation research dealt with the connection between religiosity and conflict resolution and focused on the perceptions and challenges of religious Jews active in the field of conflict resolution.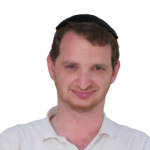 Elazar Korenfeld
Research Assistant
---
Strategy and PR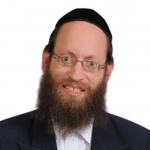 בוגר ישיבת קרלין. עוסק בתחום האסטרטגיה, יחסי ציבור ותקשורת המונים, תוך התמחות וניסיון רב במגזר החרדי בישראל. סיים לימודי תקשורת במכללה בת״א ובמשך למעלה מעשור עבד במשרדי פרסום המובילים בשוק החרדי.
במשך 13 שנה ליווה כיועץ תקשורת ודובר של ח"כ יעקב ליצמן, וכן יועץ תקשורת לח״כ ניר ברקת כראש העיר ירושלים, חכי״ם ושרים נוספים, מייצג ומלווה גופים, חברות ומיזמים ציבוריים.
במקביל, הוביל בהצלחה מערכות בחירות רבות לכנסת ולרשויות המקומיות.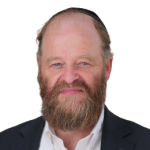 Israel Tick
VP Haredi Strategy
Yisrael Tick is an alumnus of Yeshivat Nachalat David, and holds a BA in Education. He has served as head of the education division of the Beitar Illit Municipality for some fifteen years. Previously he served as chairman of the public committee of the Ministry of Education and the Jerusalem Municipality to assess the city's special education system. He has extensive experience in consulting and developing educational systems in cities and local authorities as well as contending with youth on the fringe and their placement in suitable educational frameworks.