---
Management and Staff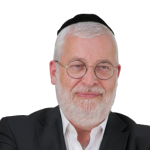 Eli Paley, an alumnus of the Chevron Yeshiva, is owner of Mishpacha Media Group and publisher of the Mishpacha weekly magazine for the haredi and Dati sectors, in Israel and abroad, in Hebrew and English. He is a businessman and social activist, and is chairman of the Paley Family Foundation which supports and promotes Torah centers and social initiatives in the haredi community. He is a member of the Jewish Funders Network and is active in several philanthropic organizations.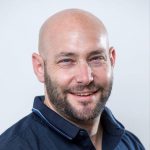 B.A & M.A in economy and business from the Hebrew University of Jerusalem.
Functioned as a VP Finance and Business Development and later as an Acting CEO in the Jerusalem Development Authority (JDA). Managed many groundbreaking projects in the fields of Kashrut and Haredi employment in Jerusalem. Also served as a lecturer at the School of Public Policy of the Hebrew University, a budget and regulation manager at Bezeq International, and as a coordinator in the budget division at the Ministry of Finance.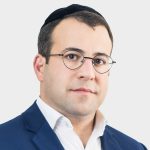 Yehuda Nachshoni
Managing Director
Yehuda Nachshoni is CEO of Mishpacha Media Group and Mishpacha weekly magazine. He is a member of the presidium of the Israel Press Council and a member of the Tel Aviv Journalists Association.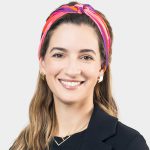 Hila Aftergut
Managing Director
Hila holds a BA in economics and management from the Open University. She is former deputy director of Mishpacha Magazine, English edition. She is a member of the Jewish Funders Network and the manager of the Paley Family Foundation which supports and promotes Torah institutions and social initiatives in the haredi community.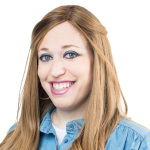 Lea Dambeck
Office Manager
Teaching school graduate, accomplished and certified in the education field. Experienced in project coordination related to Kiruv and outreach of Jewish identity in Israel and Diaspora.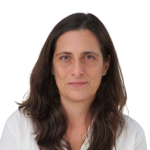 Dr. Shlomit Shahino-Kesler
Past Researcher
PhD in Political Science, 20 years of experience in research and policy. At the Haredi Institute for Public Affairs, previously served as a senior researcher, chief researcher, and VP of Policy. Today she serves as a consultant, and an independent researcher for the ultra-orthodox society.

Adi Sisso-Juran
VP Policy Planning
B.A. M.A in Islam and middle-east studies from the Hebrew University of Jerusalem. Lead the leadership section in the Social Involvement Unit at the Hebrew University. Established and lead the student dean's office and served as the diversity appointee Azrieli College of Engineering.
Jerusalem born and raised, mother of three.

Nitzan Shafir
Foundations and Operation Coordinator
B.A in comparative literature and German from the Hebrew University of Jerusalem. Experienced in commercial, non-formal, academic and critical writing. Enjoys literature from various cultures and languages, and volunteers in the community.
In the institute, runs the website and coordinates customer service abroad.
---
Haredi Fellows Division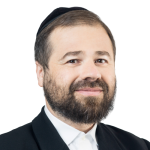 Meir Hirshman
Haredi Fellow - Municipal & Media
Graduate of Ponovezh Yeshiva.
Served as Deputy CEO of Beitar Municipality, publisher of Bakehillah newspaper, and senior assistant to Deputy Welfare Minister the late Rabbi Avraham Ravitz.
Currently Meir serves as chief editor and comptroller of a major Torah literature project in Machon Yerushalayim and as a guest commentator on Haredi radio stations on political and social issues.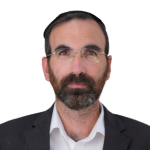 Bentzi Rakow
Haredi Fellow - Housing
Graduated Beth Medrash Elyon of Bnei Brak and Yeshivat Mir in Jerusalem. M.A. in public policy and city planning from the Urban Studies Institute at Hebrew University of Jerusalem. Experienced and knowledgeable in the area of engineering and construction as well as local authorities, garnered from many years' involvement in the social and public sphere. Owner and CEO of Avnei Shalem, an engineering and construction management firm.
In the institute, researches strategies in engineering, housing and urban planning in the Haredi community.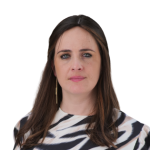 Tamar Paley
Senior Fellow - Health
M.A in business administration and specializes in health systems and pharma, B.A in Health Systems and Tourism from Hadassah College.
Served for 20 years in a variety of positions in the health system. Currently functions as the director of community relations at Hadassah Medical Centers and as a member of a task force advising the police on the Haredi sector.
Lecturer in the medical secretarial course at the College of Management, graduate of the family life education course, bridal instructor and consultant.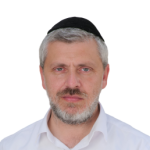 Noach Paley
Haredi Fellow - Youth in Risk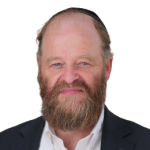 Israel Tick
Haredi Fellow - Education
Yisrael Tick is an alumnus of Yeshivat Nachalat David, and holds a BA in Education. He has served as head of the education division of the Beitar Illit Municipality for some fifteen years. Previously he served as chairman of the public committee of the Ministry of Education and the Jerusalem Municipality to assess the city's special education system. He has extensive experience in consulting and developing educational systems in cities and local authorities as well as contending with youth on the fringe and their placement in suitable educational frameworks.
---
Research and Data Division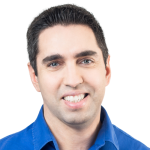 Dr. Eitan Regev
VP Data & Research
Ph.D in economics from the Hebrew University of Jerusalem, and regarded as a leading expert in research of the Haredi economy in Israel. serves as a lecturer for macroeconomics in the Hebrew University.
served as a research fellow at the Israel Democracy Institute and as a senior researcher at the Taub Center. Worked as an economist in several government offices, including the Ministry of Health's budget division. Conducted the quantitative evaluation research for the Five-year plan for the Council of Higher Education to integrate Haredim in Academic Studies.
In the institute, researches in a variety of fields, including the Haredi economy, labor productivity, optimal taxation, vocational training, higher education, and the Israeli health system.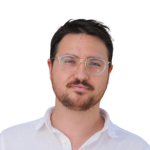 Elia Yakin
Data Scientist
M.A in economics in the joint program of the Hebrew University and Tel Aviv University. Works as a researcher at the Pareto Group and previously worked in the Chief Economist's Division at the Ministry of Finance.
At the institute, Elia develops the data infrastructure and the statistical algorithms to identify the Haredi society in its nuances.

Adam Nishri
Data Scientist
M.A in statistics from the Hebrew University.
Works at the institute ad a part of the data team.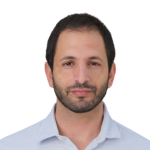 Master's degree in business and a bachelor's degree in biotechnology.
currently advises government ministries, authorities and associations in the field of data-driven decision-making.
Established the volunteer project "gveret im Salim" in the Mahane Yehuda market.
---
Policy Planning Division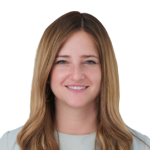 Yehudit Miletzky
Senior Researcher - Employment
Doctoral student in the sociology department of the Hebrew university of Jerusalem. M.A in social-organizational psychology from the Hebrew university of Jerusalem. Specializes in education and employment in the Haredi community, from gender-based, community-based and geographical perspectives. In the institute, leads field work, data and sociological research-based studies and strategical plans for the betterment of education and employment in the Haredi sector. Additionally, acts as a research partner studies regarding digitation, schooling and housing.
Loves to learn and gain knowledge from the people around her.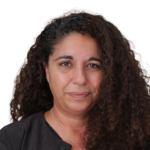 Roni Barboy
Senior Researcher
B.A in community social work, M.A in administration and public policy from the Hebrew University of Jerusalem.
Coordinated the training programs for senior civil servants at the Mendel Institute, served as a founding partner, vice president and CEO of the Agora policy company, and acted as a counselor for various establishments in designing policies adapted to Haredi population, among other subjects.
In the institute, acts as a head researcher in the fields of health, welfare, emergency and education.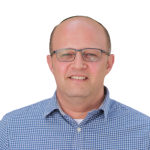 Dr. Shai Stern
Senior Researcher - Housing
An associate professor at Bar Ilan University law school.
Specializes in property law, zoning and planning law, and the legal construction of space. Investigates the political, legal, and spatial aspects of the relationship between the liberal state and illiberal communities.
Published over 30 papers in leading academic journals in law, sociology and planning, both in Israel and abroad.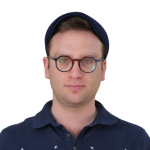 Dov has finished with distinction his triple disciplinary BA in Psychology, Sociology and Anthropology and his MA in Anthropology and Sociology from Bar Ilan University.
Under this capacity he has engaged as research assistant in the department.
At the institute, He focuses on popular psychology in the Haredi society.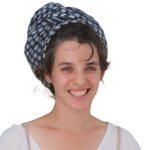 Shani Susman-Efrati
Research Assistant
Master's student in business and big data in the Hebrew University of Jerusalem; B.A in economy and "Amirim" excellence program from the Hebrew University of Jerusalem.
Participated in the "Social Economists" program, and lead groups as a part of "Gesher".
In the institute, researches in the fields of employment, housing and welfare. Takes a special interest in the areas where quantitative and qualitative research meet.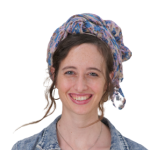 Yifat Mansbach-Shapira
Research Assistant
MA in Conflict Research, Management and Resolution, Hebrew University. BA in international relations and Islamic and Middle East studies, Hebrew University. A group moderator in Gesher - an organization which works to promote coexistence between the various groups in Israel for a common future for Israeli society and the Jewish people.
Her dissertation research dealt with the connection between religiosity and conflict resolution and focused on the perceptions and challenges of religious Jews active in the field of conflict resolution.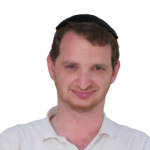 Elazar Korenfeld
Research Assistant
Graduate of Yeshiva, master's student for social work in Heifa University. Graduate of the "foundations of public service" program. In the institute, researches in the fields of education, health and welfare, specializes in Haredi youth at possible risk.
---
Strategy and PR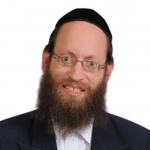 Yaakov Izak
Head of Strategy and PR Department
Graduate of Karlin Yeshiva, and studied communications in Tel-Aviv college. Works in the fields of strategy, PR and mass communication. Specializes and accomplished in working with the Heredi sector. Worked in the leading advertising agencies of the Haredi market for over a decade.
Acted as a media consultant and spokesperson for firms, initiatives, Knesset members and ministers, among of which are Nir Barkat during his tenure as the mayor of Jerusalem, and Yaakov Litzman for 13 years. Lead also many campaigns for municipal and Knesset elections.

B.A in communications and history from the open university.
Worked as a news editor on the internet team in N12 news, and as a content writer in the Knesset channel.
Has extensive experience working with media, editing and writing content and internet marketing.