---
Trustees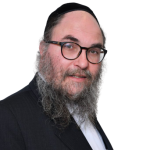 Aryeh Baum
Owner | Osher Ad
Aryeh Baum is Co-Founder of 'Osher Ad' - one of the largest supermarket chains in Israel, 'Alef,' and 'Bingo Wholesale' one of the first Israeli brands to have franchises in the United States.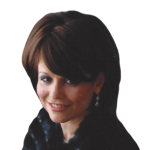 Etta Brandman Klaristenfeld
Special Counsel at Stroock
Etta Brandman Klaristenfeld is a special counsel at Stroock, specializing in Trusts & Estates and Exempt Organizations.
An expert in "American Friends" support organizations for prominent Israeli NGOs, she serves on their boards and as counsel to public charities and private foundations, including the Maks and Lea Rothstein Charitable Trust.
She is National VP of the Orthodox Union, and founding Chair of its Women's Initiative.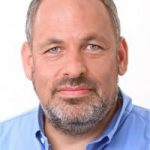 Shlomo Dovrat
Co-founder and Partner | Viola Ventures
Shlomo Dovrat has over 30 years of recognized leadership in the High-Tech entrepreneurial and investment landscape.
He is a Co-Founder of the Viola Group and General Partner and Co-Founder of Viola Ventures, a top-tier Israeli venture capital firm, with over $1 billion under management.
Shlomo currently serves on the board of directors of Outbrain, ironSource, and additional portfolio companies.
The Israeli government appointed Dovrat to be the Chairman of the National Task Force for the Advancement of the Educational System.
He serves as the Chairman of the Aharon Institute for Economic Policy, and co-founded Pnima, an organization dedicated to civic coalition.
Dovrat also served as Chairman of the Israel Democracy Institute.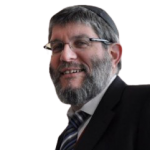 Nathan Herzog
President | Royal Wine Corp.
Nathan Herzog is President of Royal Wine Corp., the leading importer, producer and distributor of kosher foods, wines, spirits and liqueurs in the world.
In addition to his work at RWC, Mr. Herzog lends his time and expertise to various philanthropies and schools.
He is president of the NJJBA (North Jersey Jewish Business Alliance), founder and active board member of RISE (Rockland Institute for Special Education), a leading school for students with special needs, and works with cultural organizations in Hungary and Slovakia to maintain and preserve the Jewish history and heritage of the region.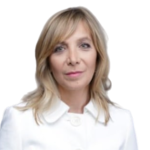 Lawyer and former Director General of the Ministry of Justice. Served as Director General of the Rabbinical Courts. She is a member of the board that oversees Facebook, and volunteers in the community privately and publicly.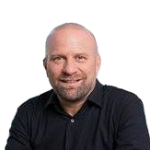 Noam Lautman
Founder | Lautman Foundation
Noam Lautman is Chairman of the Board of Directors of Delta Galil Industries Ltd. (NASDAQ: DELT). He is also the Chairman of Wafra Media and a director in Babcom Centers Ltd.
Mr. Lautman is active in philanthropic and social endeavors, serving as Chairman of several organizations, including: The Lautman Family Foundation; Ma'ase, an organization that operates volunteer frameworks for young people in Israel; and the Living Together initiative, promoting social cohesion in Israel's diverse society.
Mr. Lautman is also a member of the Tel Aviv University and the Haifa University Boards of Governors.

Dovid Lichtenstein
Founder and CEO of the Lightstone Group
Dovid Lichtenstein studied for five years in the Mirrer Yeshiva. He has authored several volumes of Mishnah Acharona on the Mishna Berura, three volumes of Headlines, and has a weekly podcast based on contemporary halachic issues. Among the many projects he has founded is the Friendship House, a chain of non-profit homes that are adjacent to major hospitals and provide housing for Jewish families and caregivers of loved ones. He is also the driving force behind Professional Career Services (PCS), an organization that provides career training and job placement services to members of Lakewood's yeshiva community. He lives with his wife and children in New York.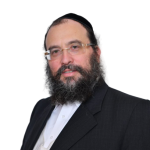 Avraham Moshe Margalit
Owner | Osher Ad
Avraham Moshe Margalit is Co-Founder of 'Osher Ad' - one of the largest supermarket chains in Israel, 'Alef,' and 'Bingo Wholesale' one of the first Israeli brands to have franchises in the United States.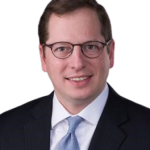 Yehuda Neuberger
Principal at SIM Holdings LLC
Yehuda Neuberger is a private equity investor, investing across a broad spectrum of companies and sectors.
He is also an active board member of many non-profit institutions, including, among others: Chair-elect of the Jewish Community Federation of Baltimore; Vice Chairman of the Board of the Union of Orthodox Jewish Congregations of America (OU); Board Member and National Political Chair for The American Israel Public Affairs Committee (AIPAC); Board Member and Finance Chair of KIPP Baltimore, Inc.; and Immediate Past Chair of Prizmah: Center for Jewish Day Schools, Suburban Orthodox Congregation Toras Chaim, and the Baltimore Jewish Council. Yehuda and his family live in Baltimore, MD.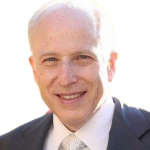 Henry Orlinsky
VC | Pangea Group Ltd.
Henry Orlinsky is an international investor, real estate operator, and developer.
He is Vice Chairman of Pangea Group Ltd., and Chairman of Magnolia Senior Living LLC. Henry serves on the boards of several non-profits, including Netzah Yehuda (Nachal Charedi), RIETS, and the Orthodox Union.
He is active in Puerto Rico as both the founder of Chabad Puerto Rico, and founder and chairman of PR4PR. Henry is involved in many educational institutions from elementary to university level.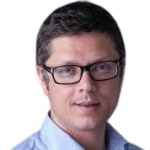 Raoul Stein
General Partner | Kreos
Raoul Stein has built a market-leading position for Kreos in Israel םver the past 21 years, while leading a wide range of transactions across Europe. Prior to Kreos, Mr. Stein was an associate with Apax Partners in Israel, where he invested in services, high-growth technology businesses, and corporate spin-offs.
He also assisted the general partners in fund-related activities, such as divestment of their funds' successes traded on NASDAQ, portfolio analysis, reporting and due diligence for the purpose of raising new funds.
Prior to joining Apax Partners, Raoul was an associate with Friedman, Turbidy & Co, a New York-based financial advisory firm.

Israeli philanthropist, Angel investor and a social entrepreneur. Founder and Chairman of Yuvalim, a public benefit company which operates in periphery areas in schools. A board member of Hakol Chinuch, the Movement for the Advancement of Education in Israel.
---
Former Board Members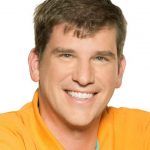 Michael Eisenberg
Partner | Aleph VC
Michael Eisenberg is an Equal Partner at Aleph, an early-stage venture capital fund that serves Israeli entrepreneurs interested in building high growth, scalable, global businesses.
Michael was previously a General Partner at Benchmark Capital, and is currently responsible for Benchmark's Israeli portfolio.
He is involved in many of Israel's leading companies and startups.
Michael writes a blog called "Six Kids and a Full Time Job," and authored several books including his latest release, "The Tree of Life and Prosperity." Michael serves on the Board of Shomer Hachadash and Yeshivat Har Etzion, and lectures frequently on venture capital, Israel, and entrepreneurship. Michael lives in Jerusalem with his wife and eight children.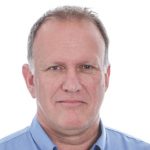 Amir Biram
Founder | British Israel Investments
Amir Biram founded British Israel Investments and managed it for eight years, transforming it into a leader of Israel's mall and shopping center sector.
In 2011, Biram established the JTLV Fund and transformed his vision of malls, shopping centers, and urban compounds in Israel into reality.
He is actively involved in several nonprofits, including Chut Hameshulash for Youth at Risk, Bezalel Academy, the Jerusalem Foundation, Kemach Foundation, Ayalim, and the Ruach Chadashah Foundation.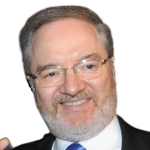 Moti Sonnenfeld
Founder of Keren Re'em and the Danielle Foundation
Moti Sonnenfeld is a Brazilian-born businessman and philanthropist. He is the founder of Keren Re'em and the Danielle Foundation, and works tirelessly to promote unity and mutual respect among all parts of society.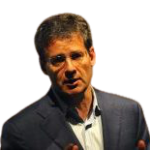 Jeff Swartz
Former President and CEO of Timberland
Jeff Swartz is the former president and CEO of Timberland, Jeff currently invests his efforts in social entrepreneurship.
In the United States, he partners with Share Our Strength and Partners in Health. In Israel Jeff's efforts aim to strengthen Israel as a Jewish democracy.
As well as being the founding board Chair of MAOZ, he serves on the Executive Board of the American Jewish Joint Distribution Committee and on the boards of American Friends of Latet and Hashomer Hachadash.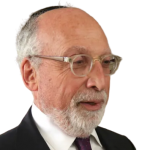 Joseph I. Kazarnofsky
Principal | Fieldstone Properties
Joseph I. Kazarnofsky is a principal of Fieldstone Properties that specializes in improving multi-family properties throughout the Northeast of the United States.
He is committed to building Yeshivos that enable each Rebbe to devote their full time to deliver the highest standards of Chinuch to their students in an environment where each child is nurtured to achieve a close and loving relationship to Hashem and Torah.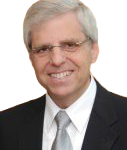 Gary Torgow
Executive Chairman | Chemical Financial Corporation
Executive Chairman of Chemical Financial Corporation, the largest banking company headquartered in the state of Michigan. Gary also serves on the boards of Blue Cross Blue Shield, the Detroit Regional Partnership, Yeshiva Beth Yehudah, the Orthodox Union, and the board of trustees at Beaumont Health Systems.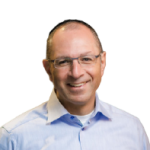 Gilles Gade
Chairman - CEO & President | Cross-River Bank
Gilles Gade is a founder of Cross River Bank (CRB) and has served as its Chairman, President and CEO since its inception in 2008.
Mr. Gade leads CRB as an innovation-driven state-chartered bank and a provider of fully compliant financial solutions to the marketplace lending and payments sectors.
Mr. Gade possesses over 20 years of experience in investment banking and venture capital including: Co-Founder and Managing Director of Chela Technology Partners and Chela Internet Ventures, a boutique investment bank and venture fund focusing on emerging technologies and telecommunications; technology investment banker at Barclays Capital; and FIG investment banker at Bear Stearns.